TubusOne™ user experience
Our users are a big source of inspiration to the work we do every day, we hope they can be so to you. We have put up some cases for you to get inspired by.
Our users span over a lot of different people in age, sex and background. Common to them all is that they due to either an innate disease or an accident have a different degree of physical limitations in the upper limbs, which causes them challenges in their everyday life. At the moment our users include people suffering from Multiple Sclerosis, Tetraplegia, Paralysis in arms/hands and Muscular Dystrophy.
Most of our users have experienced a lack of independence, as they have not been able to take care of their everyday tasks on their own. At Tubus Technology we want our users to regain independence and be able to stay in touch with the outside world. In the user cases you can read how TubusOne™ has changed the life of a small selection of our users. To find out how TubusOne™ can make a difference for you, read our user stories.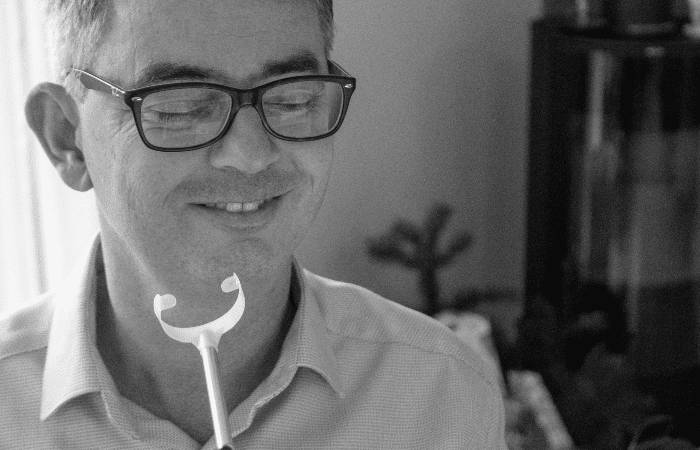 Jeppe has had multiple sclerosis for many years and it has been increasing in arms and hands, making it difficult to work. This is where Tubusone™ has come in handy. Jeppe uses TubusOne™ 13 hours a week on his iPad in his home office. This is where he works from when he is not spending time with his wife and kids.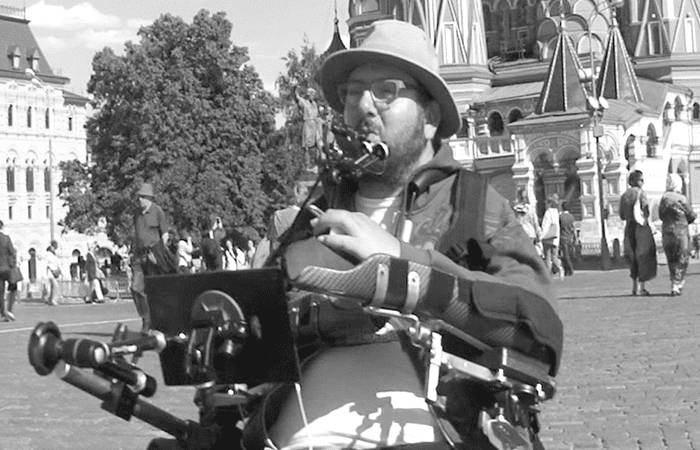 Christian is a former naval officer from the German Armed Forces and he also lectured at the Helmut Schmidt University in Hamburg. Christian had an accident that caused serious spinal cord injury paralyzing him from the neck down. Read more to learn how Christian uses the Tubusone™ and other assistive devices in his daily life.

"TubusOne™ has increased my life quality,
and has among other things given me the opportunity to be online again"
- Dennis, User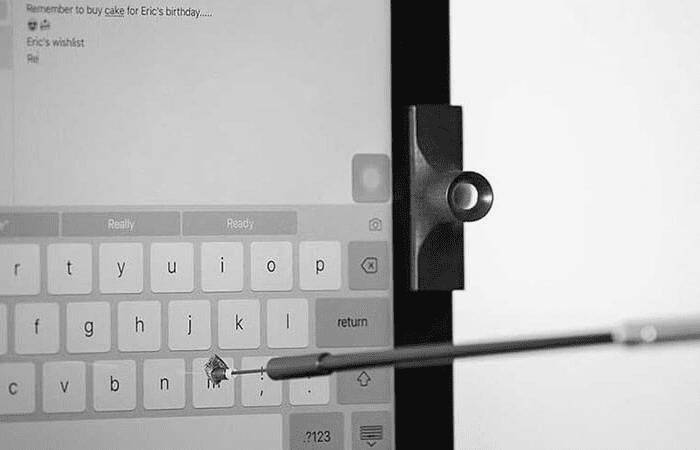 Markus-Maria is a mechanical engineer and occupational therapist that works with tetraplegic patients at the Werner Wicker Klinik - Centre for Spinal Cord Injuries. Markus-Maria works with a variety of different assistive devices at the clinic. It always depends on the individual patient's needs what device is suitable and helpful to that person and it is his job to assist his patients in finding the right devices.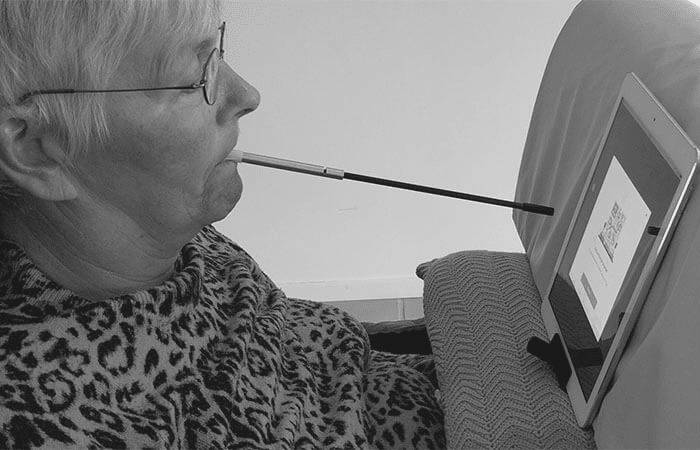 Randi is a Sixty-six years old, volunteer in open-air administrative activities and politics. She is involved in many different activities and boards, and because of that, it is highly important to be able to both read and answer e-mails even when in bed or hospitalized where there is no access a computer. As Randi says: "TubusOne™ is the only device doing that. It is definitely a device I would recommend to anyone without hand function."

When someone asks Dennis how the TubusOne works, he always answers with: "it is a bit like when children make bubbles in their lemonade with a straw. You use your cheeks so you do not need strong and super healthy lungs." Read the full story, and learn how TubusOne™ has made an impact in Dennis's life.
As an Occupational Therapist Kirsten believes that the TubusOne™ is an impeccable device for changed living conditions. "People who do not work within the field of handicap often use the phrase: "being tied to one's wheelchair" and this is wrong: A wheelchair is a freedom to move wherever you want to go, it is independence! With TubusOne™ it is the same thing: From having to ask people for help to check your e-mails and other personal affairs, TubusOne™ gives you the freedom to do it yourself.